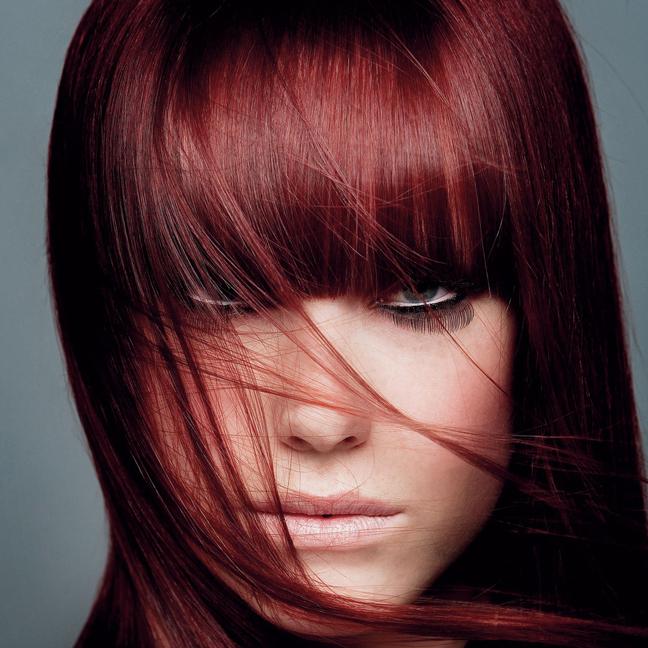 Color Cuts
Extensions
Styles
Keratin Treatments

Now Featuring
AVEDA in Lexington, KY
Live Your Style
Experience The Talent
Highlighting Dolce Hair Salon's current best work.
WELCOME TO DOLCE HAIR SALON
Located in Lexington KY, DOLCE HAIR SALON specializes in custom hair color, hair cuts, hair styles, keratin treatments, hair extensions, and waxing.
Our techniques are specially tailored to elevate you and to look your best.
We use sophisticated high end products like AVEDA, Keune Color, Colorproof. The luxury you deserve.
"I think that the most important thing a woman can have- next to talent, of course- is her hairdresser. "
— Joan Crawford
We are dedicated to providing a memorable experience for each guest through exceptional service and technical excellence. Our team will go the extra mile to achieve your dream look with passion, expert advice, courtesy, and the utmost professionalism.
From start to finish, we provide a unique and personalized VIP service. Each session is individualized to your personal taste and style…whether it is festive, chatty and fun, or relaxing, serene, and restorative.
With use of the highest quality products on the market, you can expect the best results every time.
Phone
(859) 543-0707
(859) 543-0747
Location
1350 Eastland Drive
Suite 3
Lexington, KY 40505
Hours
M 10am–5pm
Tu 9am–8pm
W 9am–8pm
Th 9am–8pm
F 9am–8pm
S 9am-6pm
Su 11am–4pm
This is what we do. Shiny, sleek, stylish... hair.
1350 Eastland Drive
Suite 3
Lexington, KY 40505
(859) 543-0707
BOOK YOUR APPOINTMENT ONLINE
For immediate assistance call to schedule your appointment at
(859) 543-0707.
This Is Why We Love Keune Color
FAMILY OWNED AND OPERATED
To celebrate 95 years of Keune, Amsterdam-based.
AMMONIA AND PARABEN FREE
So Pure Color is a mild, effective Ammonia and Paraben free hair color, inspired by nature.
PHYTOKERATIN
So Pure Color is enriched with Phytokeratin, to rebuild the hair structure.
ARGAN OIL
Argan oil, contains vitamin A and E for added moisture and Coconut base for extra conditioning. Essential oils give you an aroma experience aligned with the So Pure philosophy.
SILK PROTEIN
Silk Protein repairs and nourishes damaged hair.
UV PROTECTION
Solamer UV protector shields the hair from UV damage and color fading.
LP 300 COLOR STABILIZER
The Tinta Cream developer contains LP 300, which causes the pigments to bind better into the hair structure and protects the hair structure during the color service. Up to 100% gray coverage.
AMMONIA FREE
Semi Color is an ammonia free tone-on-tone color. Up to 70% gray coverage.
THE SILSOFT TECHNOLOGY
In Semi Color provides a guarantee for extra shine and conditioned hair.

COCONUT OIL
Semi Color is a cream based on coconut oil which gives it a creamy texture.
What do you think? Now, check out the results below. Scroll..... :-)
Dolce is the Italian word for 'sweet'.
Pixie

CEO AND ENTERTAINMENT
Woof, woof.... Hello my name is Pixie and I like to hang out at Dolce Hair Salon. I'm here to make you smile while you are pampered by one of our wonderful hair artist. Come see us soon!
Maricela AGUERO

MASTER HAIR ARTIST AND COLORIST
Maricela has been a cosmetologist for 6 years. She loves the constant learning that occurs in the beauty industry. She specializes in cutting, coloring and smoothing treatments. Maricela believes that every client deserves her undivided attention and will follow through with the look you desire. Come in and let your hair be Maricela's canvas!
Ashley Nicole Smith
MASTER HAIR ARTIST AND COLORIST
Hi there! My name is Ashley Nicole Smith. I'm from Somerset.
I have been behind the chair since February of 2014! I am very passionate about this industry and love learning more and more about it every day. I am experienced in highlights, low-lighting, balayage, color melts, fusion extensions, tape in extensions, and various techniques in hair cutting. I also offer Olaplex to restore previously damaged hair or maintain the current health of the hair.
Feel free to check out my work on Instagram @ashnicole70
Book your color and hair cut now!
CHRISTOPHER HAND

MASTER HAIR ARTIST AND COLORIST
Effortless, undone, sun kissed style meets Southern charm with an emphasis on Au naturale. Bringing both expertise and passion to the chair with each one of his guests, an experience with Christopher begins with a thorough consultation. Where getting to know you and your lifestyle is the key to laying a foundation in creating the look that allows you to put your best foot forward. Whether it be putting a twist on your classic style or updating your image to assist in the confidence of being your true self, he has the credence and know how to get you started in the right direction.

Always on the forefront of trends and training whether it be new techniques or products, Christopher is constantly eager to find new education, grow as an artist and individual as well as inspire and be inspired. To compliment any haircut Christopher has practiced exclusively in "lived in" color techniques; including baby lights, balayage, hair painting, ombre, etc. Finishing and styling is where Christopher truly shines, whether he's educating you on at home care or getting you ready for that special event he is always prepared to deliver with exceeding expectation.

Most importantly, no client is more important than the one in his chair.
GERMAN GIULIANI


OWNER OF DOLCE HAIR SALON
MASTER HAIR ARTIST AND COLORIST
German was born and raised in Italy and came to the United States in 2002 where he started the wonderful world of cosmetology. Indulging you with Italian hospitality and European culture, his goal is to bring out the best in everyone. German speaks Italian, German, English, and is improving on his Spanish.

With an eye for detail and precision, German is known for mastering classic and modern cutting techniques as well as timeless coloring techniques: mèches, balayage, ombre etc. He has completed countless advanced hair workshops all over the country in collaboration with major brands. This colorist, hair artist, and extension specialist is bringing a whole new spin to fashion in Lexington, KY.
For all the professionals out there, feel free to contact German for individual advanced hair training, business, and webpage consulting on Facebook at German Giuliani Hair.
Follow German on Instagram @dolce.hair.salon